Acquisition of Méta Laser
MH Industries acquires Méta laser
The MH Industries group is pleased to announce the acquisition of its 6th industrial site.
Located near Limoges in New Aquitaine, this new industrial company has specialized in laser cutting, bending and finishing of metal parts in aluminium, steel and stainless steel for over 36 years. With nearly 20 employees, the company supports many industrial players in various sectors (common to the MH Industries group) such as rail, automotive, aeronautics, agriculture, industry, street furniture, etc. The turnover of this company amounted to 3.3 million euros in 2021.
Formerly the Center site of the Oxymetal group, the company has now become Méta Laser and has a brand new identity.
This acquisition by the MH Industries group, a specialist in industrial subcontracting in France and Europe, is part of its development and growth strategy in order to position itself as a provider of global metal solutions.
Composed until then of 5 industrial sites (4 in France and 1 in Spain), with diverse and complementary know-how, this 6th industrial site brings new skills which integrate the range of services offered to actors wishing a complete management of their supply chain.
The MH Industries group now has 6 industrial sites and nearly 350 employees for a turnover of more than 28 million euros.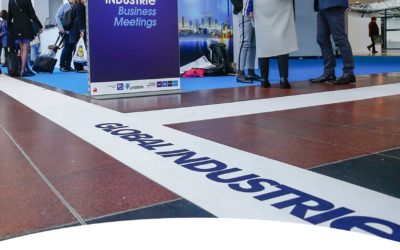 The Global Industry trade show, an international meeting for all industrial professionals, from March 31 to April 3 is canceled following the # Covid19 health crisis
read more